---
Bacteriophage Ecology Group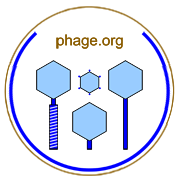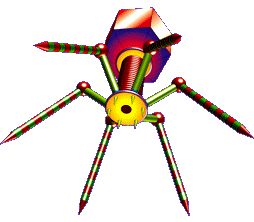 Adsorption Affinity
&nbsp

The likelihood of <!!a href="phage.html">phage irreversible adsorption given collision with a bacterium.

<!!a href="phage.html">Adsorption affinity is one component of the phage adsorption constant, the other two being rates of phage <!!a href="http://www.biologyaspoetry.com/terms/diffusion.html">diffusion, which defines how fast a phage can travel to the vicinity of a bacterium, and bacterial <!!a href="target_size.html">target size, defining the likelihood of phage-bacterium collision given approximate co-location. See also adsorption efficiency.

<!img src="http://www.BiologyAsPoetry.com/images/adsorption_affinity.png" alt="Adsorption affinity" title="XXX" ID=Image_1 border=0>

The affinity that a phage has for the surface of a bacterium can by further subdivided into three components: (1) the phage ability to interact with and attach to the phage receptor molecule given collision of that molecule with the appropriate phage <!!a href="adsorption_protein.html">adsorption protein, (2) the density of phage receptor molecules found on the surface of a bacterium (since a phage has to collide with a molecule to interact with it/attach to it), and (3) the degree to which the molecule is not hidden such as under extracellular polymeric substances.

For consideration of the evolution of phage adsorption affinity as a phage adaptation, see Chan and Abedon (2012).



For more on this topic, see Wikipedia, Google, and PubMed. Contact web master. Return to terms.