---
Bacteriophage Ecology Group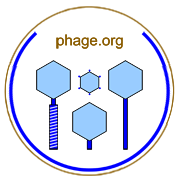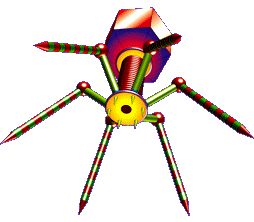 Lysin
&nbsp

Enzyme employed by <!!a href="phage.html">phages to break down the cell wall of <!!a href="infected_bacteria.html">infected bacteria towards release of <!!!!a href="http://www.biologyaspoetry.com/terms/intracellular.html">intracellular phage particles to the <!!a href="http://www.biologyaspoetry.com/terms/extracellular.html">extracellular milieu.

Lysins are more formally known as <!!a href="endolysin.html">endolysins and the timing of their function is controlled by the action of holin proteins.

<!img src="http://www.BiologyAsPoetry.com/images/lysin.png" alt="Lysin" title="XXX" ID=Image_1 border=0>

Endolysins can be differentiated into a number of different types depending on what chemical bonds on the bacterial cell wall they cleave, one variant of which can be described as a <!!a href="lysozyme.html">lysozyme.

Lysins can be employed as stand-alone antibacterial agents, so-called <!!a href="enzybiotic.html">enzybiotics. Note further that a substantial number of lysin/endolysin/lysozyme reviews exist.



For more on this topic, see Wikipedia, Google, and PubMed. Contact web master. Return to terms.