---
Bacteriophage Ecology Group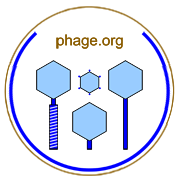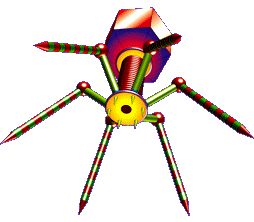 Lytic Phage
&nbsp

A <!!a href="phage.html">phage that is released from bacteria via cell <!!a href="lysis.html">lysis.

Such lysis can follow either a lytic cycle that is initiated upon phage adsorption or instead a lytic cycle that follows the induction of a prophage (e.g., "<!!a href="immediate_lytic_cycle.html">immediate lytic cycle" and "<!!a href="induced_lytic_cycle.html">induced lytic cycle", respectively). To my knowledge, all lytic phages are capable of the former though only temperate lytic phages are also capable of the latter.

<!img src="http://www.BiologyAsPoetry.com/images/lytic_phage.png" alt="Lytic phage" title="XXX" ID=Image_1 border=0>

The word "lytic" should not be used to describe phages as not temperate since most temperate phages technically are also lytic phage. Far better to describe these not-temperate phages instead as either <!!a href="obligately_lytic_phage.html" title="Obligately lytic phage">obligately lytic or <!!a href="professionally_lytic.html">professionally lytic – or indeed as virulent – rather than simply as lytic. In addition, not all phages that are not temperate are also lytic, i.e., <!!a href="chronically_infecting_phage.html">chronically infecting phages, and indeed a handful of phages are known that are both chronically infecting and temperate such as phage <!!a href="phage_ctxphi.html">CTXΦ.



For more on this topic, see Wikipedia, Google, and PubMed. Contact web master. Return to terms.