---
Bacteriophage Ecology Group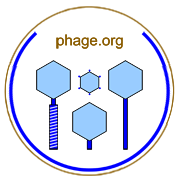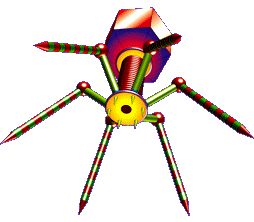 Transduction
&nbsp

Phage-mediated movement of bacterial DNA between bacteria.

Typically transduction is differentiated into <!!a href="generalized_transduction.html" title="Generalized transduction">generalized versus <!!a href="specialized_transduction.html" title="Specialized transduction">specialized forms. These differ in their mechanisms of bacterial DNA acquisition. They additionally differ in terms of whether there is complete versus onl partial replacement of capsid-<!!a href="packaging.html">packaged phage DNA, respectively.

<!!a href="moron_acquisition.html">Moron acquisition and then movement between bacteria may be included among forms of transduction. In fact this form of DNA movement between bacteria can be viewed as a form of <!!a href="specialized_transduction.html">specialized transduction, though only with this latter term defined more generally than is often the case. That is, <!!a href="moron.html">morons, as additional DNA that has become integrated into a <!!a href="phage_genome.html">phage genome, satisfies the criteria of only partial replacement of otherwise capsid-packaged phage DNA.

<!img src="http://www.archealviruses.org/images/transduction.png" alt="Transduction" title="XXX" ID=Image_1 border=0>

Not all phages are able to transduce bacterial DNA. Non-temperate phages, for example, do not display <!!a href="specialized_transduction.html">specialized transduction (or, at least, that associated with bacterial DNA acquisition during <!!a href="prophage_excision.html">prophage excision).

Another example is seen with highly virulent, non-temperate phages, which tend to not display generalized transduction. In this case, this is due to a tendency by these phages to destroy the genome of their bacterial <!!a href="phage_host.html">hosts, a.k.a., <!!a href="host_genome_degradation.html">host-genome degradation, and to do so early in the course of infection (e.g., <!!a href="phage_T4.html">phage T4). As a consequence, significant quantities of intact bacterial DNA simply is no longer present within the cell to be inadvertently packed into phage virions once virion <!!a href="maturation.html">maturation has commenced.



For more on this topic, see Wikipedia, Google, and PubMed. Contact web master. Return to terms.