---
Bacteriophage Ecology Group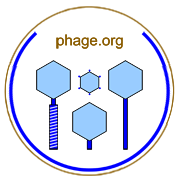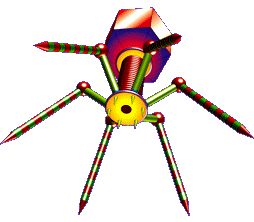 Lysogen
&nbsp

A bacterium that contains an un-induced prophage.

Prophages often but not always are integrated (inserted) into the bacterial chromosome, and if not then they exist as plasmids within the <!!a href="phage_host.html" title="Phage host">host bacterium. The phages can exist in this state indefinitely, but also can display productive infections upon induction. Alternatively, lysogens can become spontaneously become <!!a href="prophage_cured.html" title="Prophage cured">cured of one or more prophages.

<!img src="http://www.BiologyAsPoetry.com/images/lysogen.png" alt="XXX" title="Lysogen" ID=Image_1 border=0>

The word lysogen is derived from the concept of <!!a href="lysis.html">lysis generating, where a bacterial culture, when added to a second bacterial culture, is able to induce the <!!a href="culture_lysis.html" title="Culture lysis">lysis of this second bacterial culture. True lysogens are not curable of this characteristic upon propagation within the presence of <!!a href="anti_phage_serum.html">anti-phage serum.

By contrast, certain phage-bacterial interactions can exist – described as <!!a href="pseudolysogenic_state.html" title="Pseudolysogenic state">pseudolysogenic or a phage <!!a href="carrier_state.html" title="Carrier state">carrier state – in which lysis generating characteristics in fact may be readily cured in the course of bacterial propagation in the presence of specific anti-phage <!!!!a href="http://www.biologyaspoetry.com/terms/serum.html">serum.

This is the definition from Adams (1959), p. 440, for "<!!a href="lysogenic_bacterium.html">Lysogenic bacterium": "A bacterium capable of multiplying indefinitely in the infected condition. In <!!a href="lysogenic_culture.html">lysogenic cultures phage is produced only by exceptional cells that <!!a href="lysis.html" title="Lysis">lyse."



For more on this topic, see Wikipedia, Google, and PubMed. Contact web master. Return to terms.